Aura Pro 6G 1TB SSD for MacBook Pro Retina 2012-2013
1.0TB

 Aura 6G Solid State Drive
for 2012-Early 2013 MacBook Pro with Retina™ display 
The 1TB Aura SSD features a suite of industry leading controller technologies for performance and reliability.
Global wear leveling algorithm automatically distributes data evenly and manages program/erase count, maximizing SSD lifespan.
StaticDataRefresh technology manages free space, gradually refreshing data across the SSD over time, enhancing data integrity.
Hardware BCH ECC corrects errors up to 66-bit/1KB for superior data retention and drive health.
Best-in-class power consumption
Advanced security protocols support AES 128/256-bit full-drive encryption
First and Only Complete Storage Upgrade 
Once again, OWC provides Mac users the only upgrade solution that delivers higher performance, functionality, and reliability! When first introduced, the MacBook Pro with Retina display base model offered a 256GB SSD configuration with no upgrade option. Current base models start from 128GB to 256GB. Now, instead of being "factory locked", the OWC Aura 6G gives you the freedom to upgrade your capacity to meet your storage needs. Just like other OWC upgrades, we include a free 'how-to' video to make this an easy and money-saving DIY upgrade.
Better by Design
Aura 6G SSD for 2012-Early 2013 MacBook Pro with Retina™ display is designed and built with premium tier-1 NAND flash and backed by a 3-year warranty. OWC SSDs are engineered to be the best for Mac, undergoing a rigorous 7- stage lab testing process to deliver absolute reliability at maximum performance long into the future.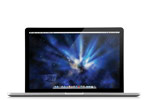 MacBook Pro (15-inch Retina Display 2013)
(January, 2013)
Model ID: MacBookPro10,1
2.4GHz, 2.7GHz, 2.8GHz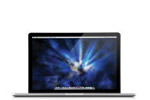 MacBook Pro (13-inch Retina Display 2013)
(January, 2013)
Model ID: MacBookPro10,2
2.5GHz, 2.6GHz, 2.9GHz, 3.0GHz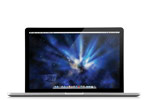 MacBook Pro (15-inch Retina Display 2012)
(June, 2012)
Model ID: MacBookPro10,1
2.3GHz, 2.6GHz, 2.7GHz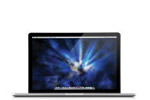 MacBook Pro (13-inch Retina Display 2012-2013)
(October, 2012)
Model ID: MacBookPro10,2
2.5GHz, 2.9GHz
Not for use with Late 2013 MacBook Pro with Retina Display with model ID: MacBookPro11,x
1.0TB Aura™ SSD 6G Specifications:
Capacity1: 960GB useable capacity
Total Flash Memory Components – 1024GB
64GB allocated to real-time data redundancy & error correction
Formatted Capacity2: 894GiB
DRAM Cache: 1GB DDR3
NAND: Tier 1 Major Multi-Level Cell (MLC) High-Performance Sync-NAND Flash
Controller: Silicon Motion SM2246EN Processor with 7% Over Provisioning 
SMART Attributes: Standard
Native Command Queuing: up to 32 commands
Manufacturer Model Number: OWCSSDA12R960
RoHS Compliant: Yes
Format: Unformatted 
Reliability3
Data Reliability: Built-in BCH ECC: Up to 66 bits correctable per 1024 bytes
Security: Chip Based Data Encryption: 256-bit AES-compliant
TRIM Support: OS Dependent
Nonrecoverable Read Errors: Less than 1 sector per 1016bits read
Performance
Sustained Reads (up to) 560MB/s
Sustained Writes (up to) 460MB/s
Random 4K Read
Up to 74,000 IOPS
Random 4K Write
Up to 73,000 IOPS
Read Latency less than 0.1ms
Write Latency less than 0.1ms
Power
Active Power 2 Watts
Idle Power 0.7 Watts
Power Nap compatible
Environmental (Operating)
Temperature (°F) 32°F to 158°F
Temperature (°C) 0°C to 70°C
Environmental (Non-Operating)
Temperature (°F) -40°F to 185°F
Temperature (°C) -40°C to 85°C
Acoustics
Idle (Typical) 0.0 bels
Seek (Typical) 0.0 bels
1GB = 1,000,000,000 bytes. Total accessible capacity varies depending upon operating environment (typically 5-10% less). The actual total capacity will depend on your own defined file settings/preferences.
In terms of standard gigabytes, 1GiB ≈ 1.074GB and refers to the actual formatted capacity of shown under Mac OS 10.5 or earlier and Microsoft Windows OS.
Specific application environments such as temperature and duty cycle will affect the overall reliability rates.
Manufacturer provided specifications for Other World Computing p/n SSDA12R960 UPC#: 812437020755